These two. The ocean. The breeze. The beautiful cliffs. The sound of seals in the distance. And their incredible love for each other…
When Stas + Gillian chose us as their future wedding photographers several months ago, we didn't have the opportunity to meet them first or have a conversation with them. We just knew they were amazing based on everything their wonderful wedding planner told us about them, but we were SO anxious to meet them in person ourselves! After a few emails exchanged with Gillian to talk about their engagement shoot and outfit choices, my FIRST impression was how sweet and laid back she seemed. She seemed like a DREAM client.. the kind we always hope to attract and the kind we are lucky to have again and again! I was definitely not wrong!
When the day of their session in gorgeous La Jolla came, I knew Gillian and I were two kindred spirits as she said her only expectation was a playful and romantic shoot, and somewhere on the beach, with the wind and rocks. These two made it SO easy for us to photograph them! The way they laughed at each other, clung to each other… their chemistry was SO evident and so fun to watch. I remember Andrew giving them a tiny bit of direction and saying pretty much the entire shoot "YES! YES! Exactly what I want!" We laughed and had the most magical 2 hours with them, ending the shoot by watching the beautiful California sunset brilliantly displayed over the ocean. It was perfect.
We CANNOT wait for their wedding this coming Fall with the talented team of planners that we adore from Imoni Events. Enjoy! -A&J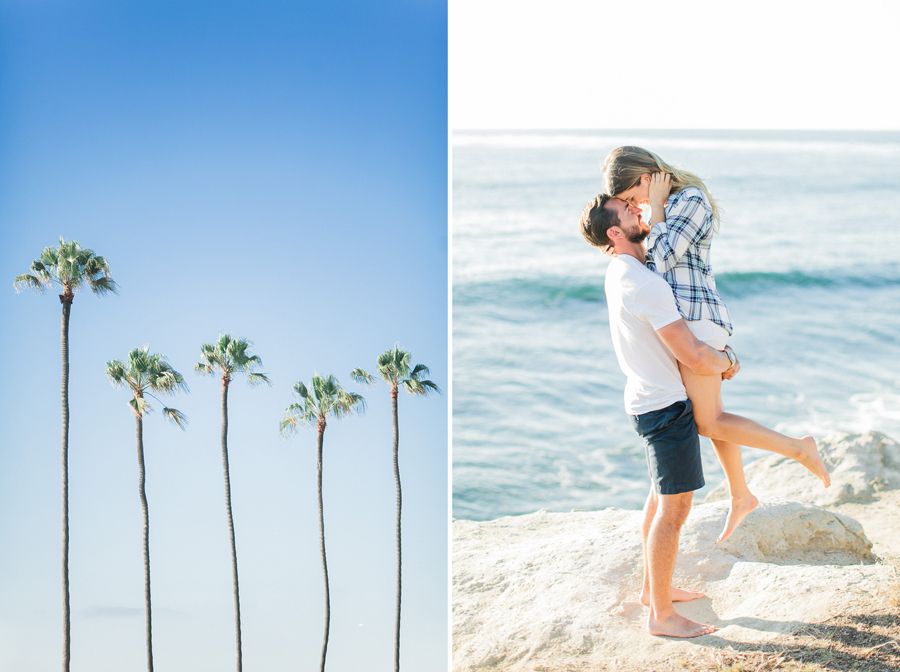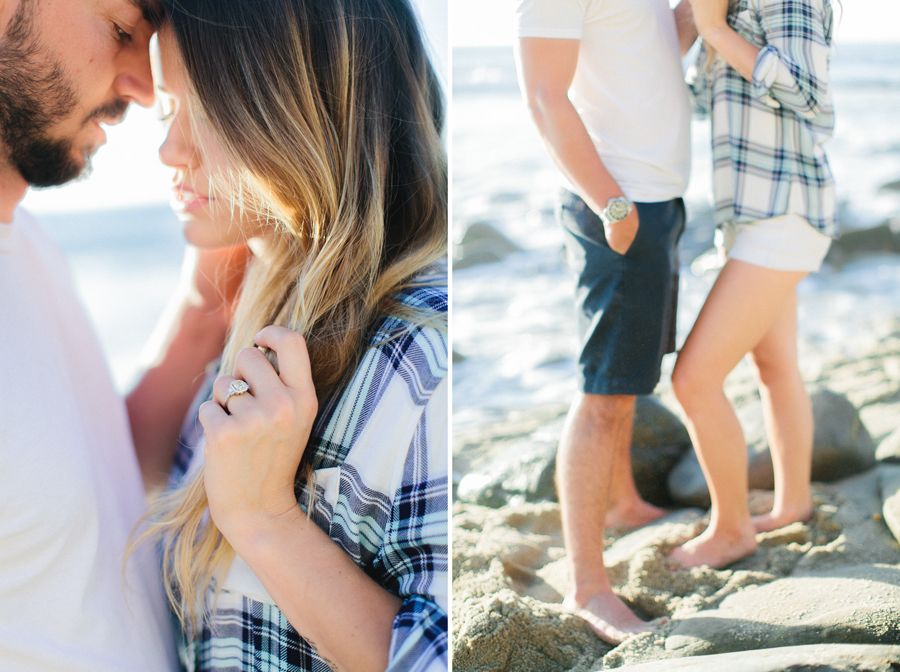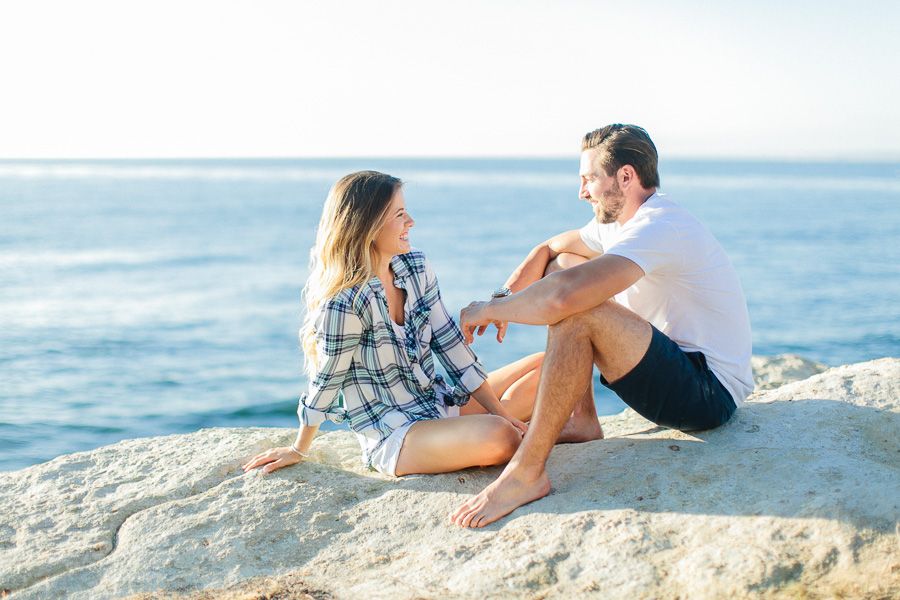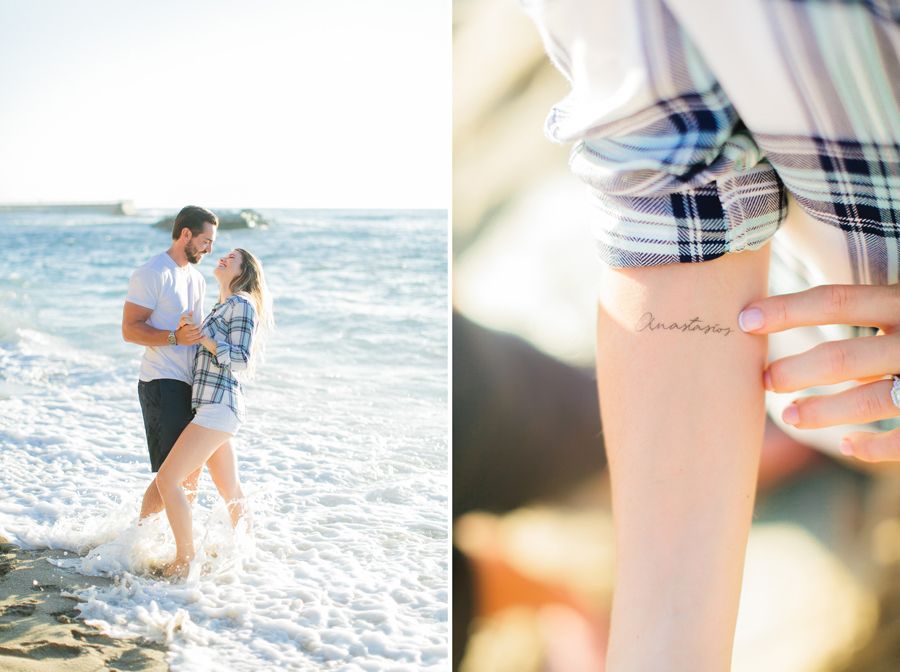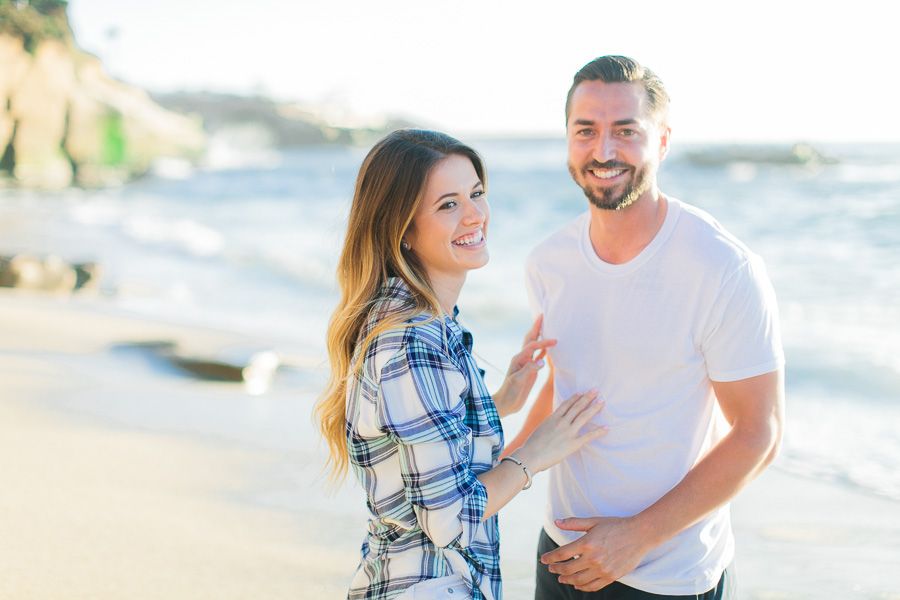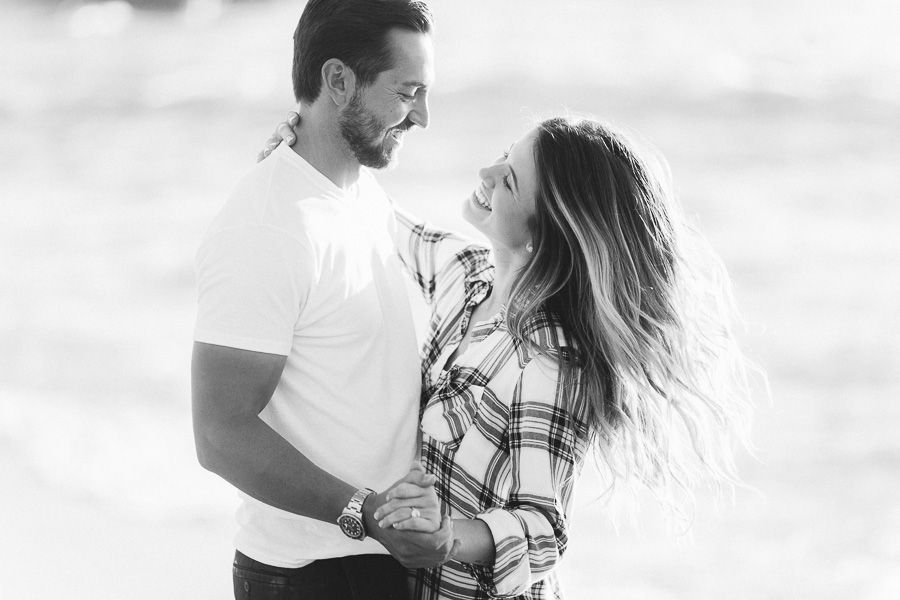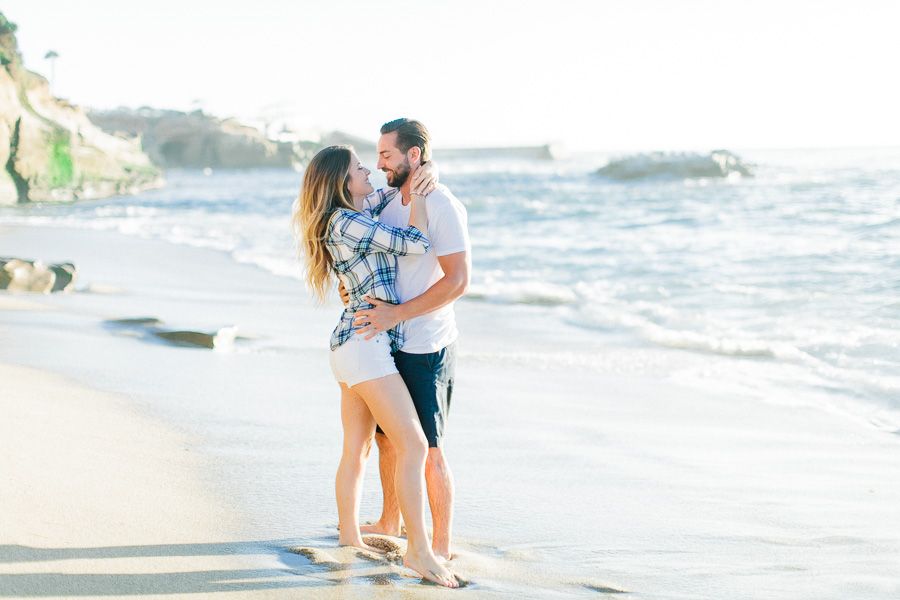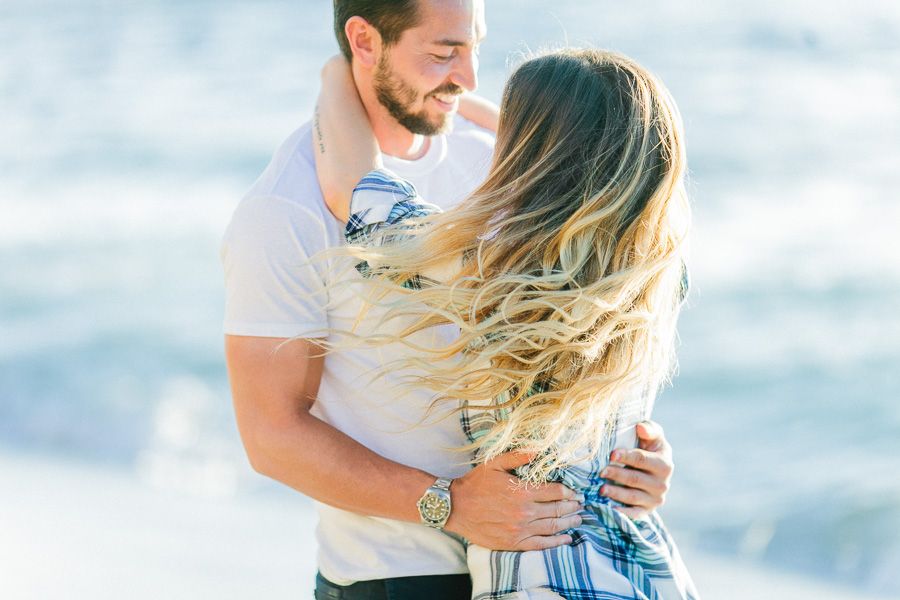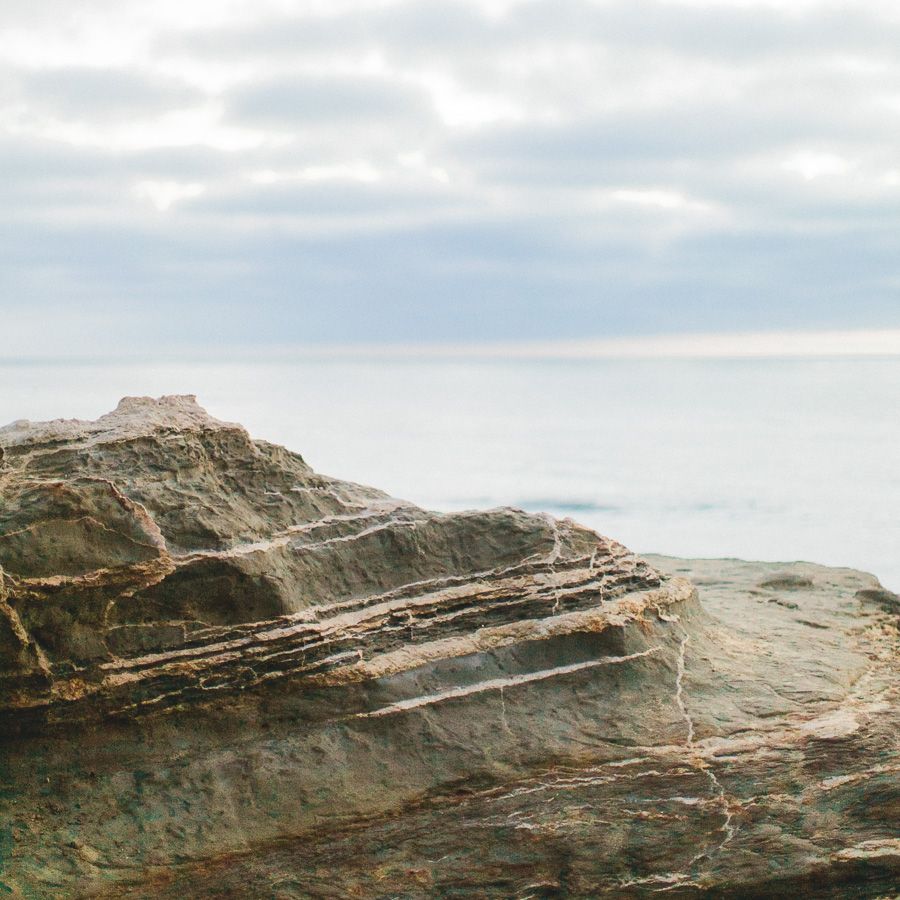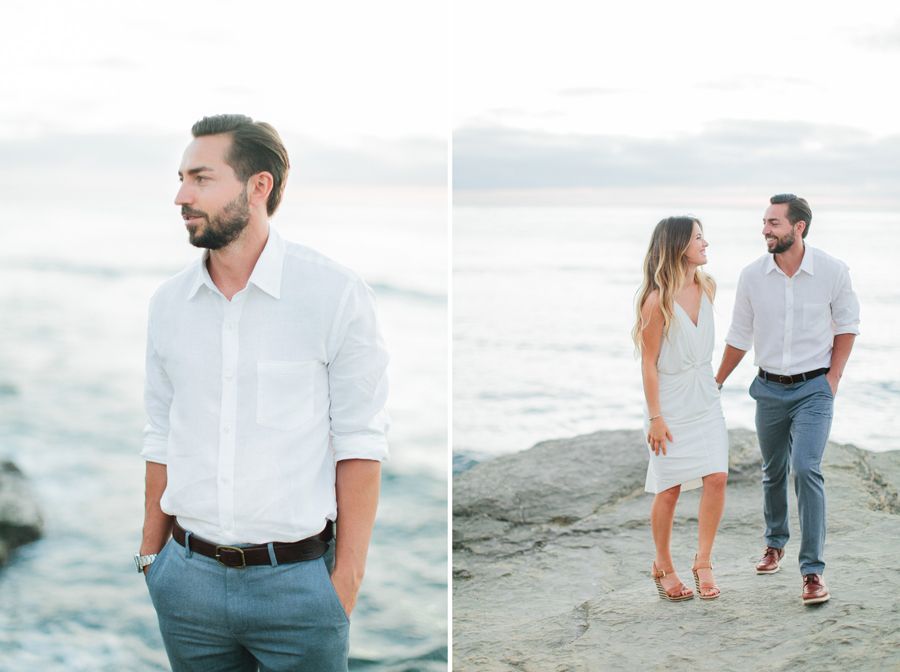 \