It is with great emotion that I (EJ) write this blog post tonight. As I look at these images, two things come to mind 1. Kyle + Britta are so inspiring. 2. This wedding is everything we want our work to represent. It is truly one of our favorite weddings that we have ever captured, and for SO many reasons.
Andrew and I are SO blessed that we get to work with DREAM clients basically every single weekend. Some days we just sit back in awe and feel so lucky to be surrounded by and capturing the weddings of so many joyful couples who just "get it". I have said it before in blog posts, but the couples that we always hope to attract have two things in common: They are full of joy. And they understand the meaning of the commitment they are about to make. That's what matters most to us, and we get so lucky week after week to witness these kinds of couples committing their lives to each other.
It is hard for me to put into words how much I adore Kyle + Britta. I remember the first time I met them, how natural and comfortable they were… how even amidst the wedding talk, what they wanted MOST out of their wedding day was just to be married. To be committed. The details were fun to plan out, but they didn't define the wedding. Kyle + Britta defined the day. Walking into Britta's hotel room on her wedding day, my ears were immediately filled with giggles and chattering girls. Joy and excitement. Everyone was at peace. No one was stressed. No one was trying to be in control or letting nerves define their mood. Britta was so easy to please and loved everyone around her with her approving eyes and her encouraging words. I was blown away. Was this gorgeous lady about to get MARRIED in 2 hours, and here she was, happy as can, as if she didn't have a care in the world!? Again… I love her. The day was filled with this calm and happy mood from the bridal party, to the guests who attended, to all of the incredible vendors we had the pleasure of working with including the VERY talented ladies from AZ Petal Pusher and our girl Whitney from <a href="http://Some Like It Classic Weddings. It was perfection!!
And while I like to let our photos speak for themselves and hope this post gives you a glimpse into their story, I just have to say… how about all that color?? I consider myself a pretty colorful person and this wedding fits my personality, my style, and everything I would want in my own wedding if I could do it again. Kyle + Britta, every touch and every detail perfectly represented you two, the joy you have, the love you have for each other, and your incredible style. We are so glad that you were not afraid to make this your own. We will treasure this day forever and we love you both. -A&J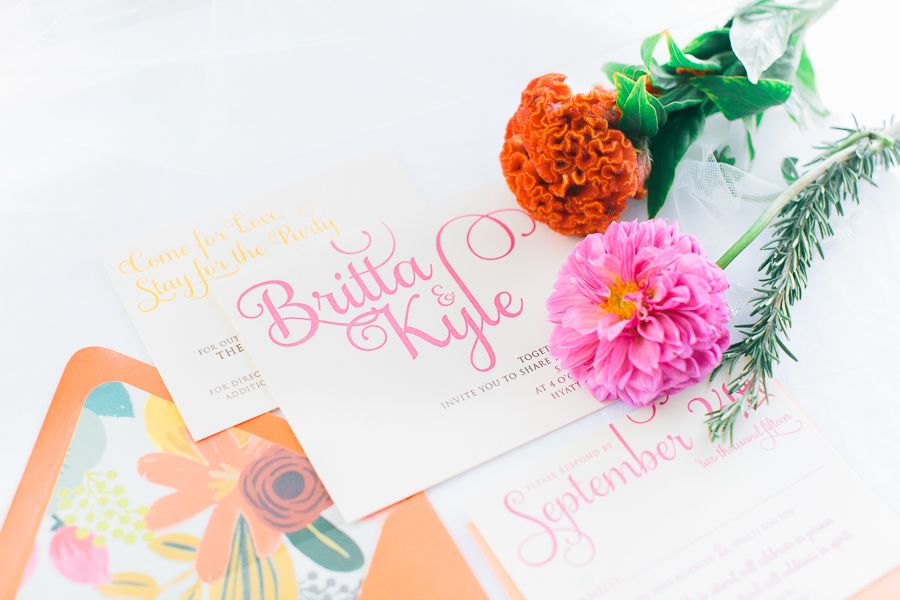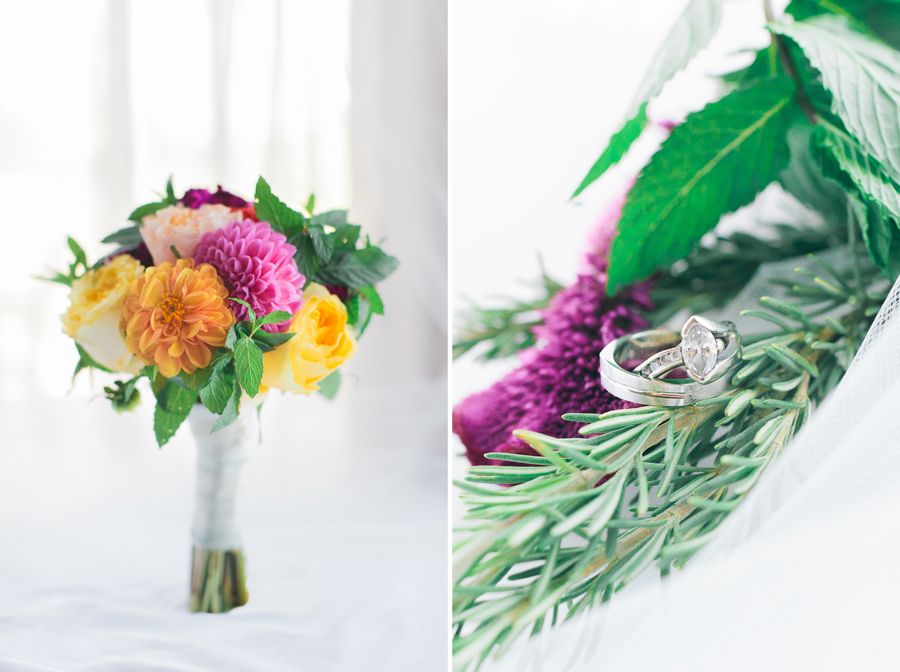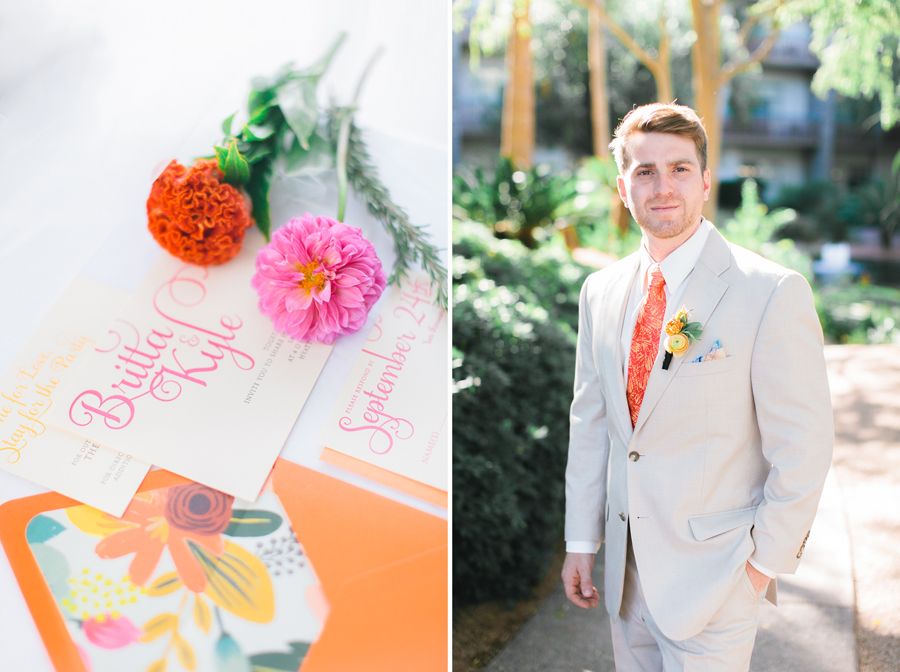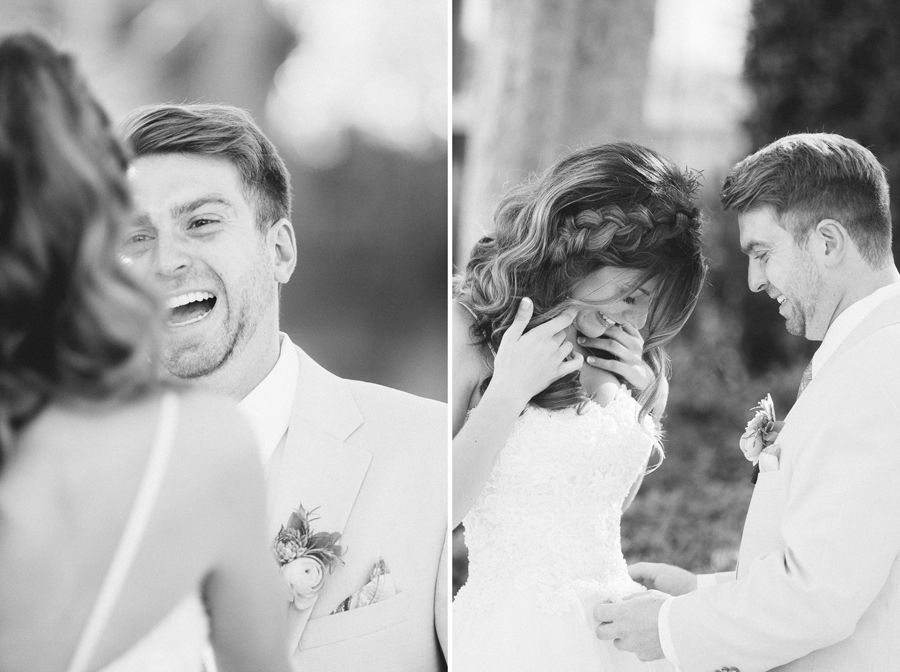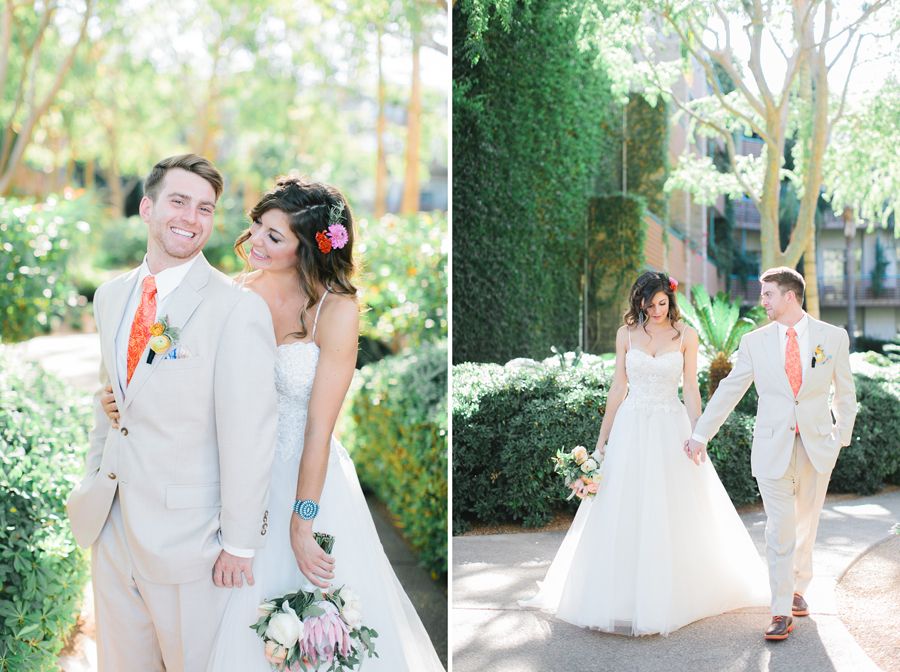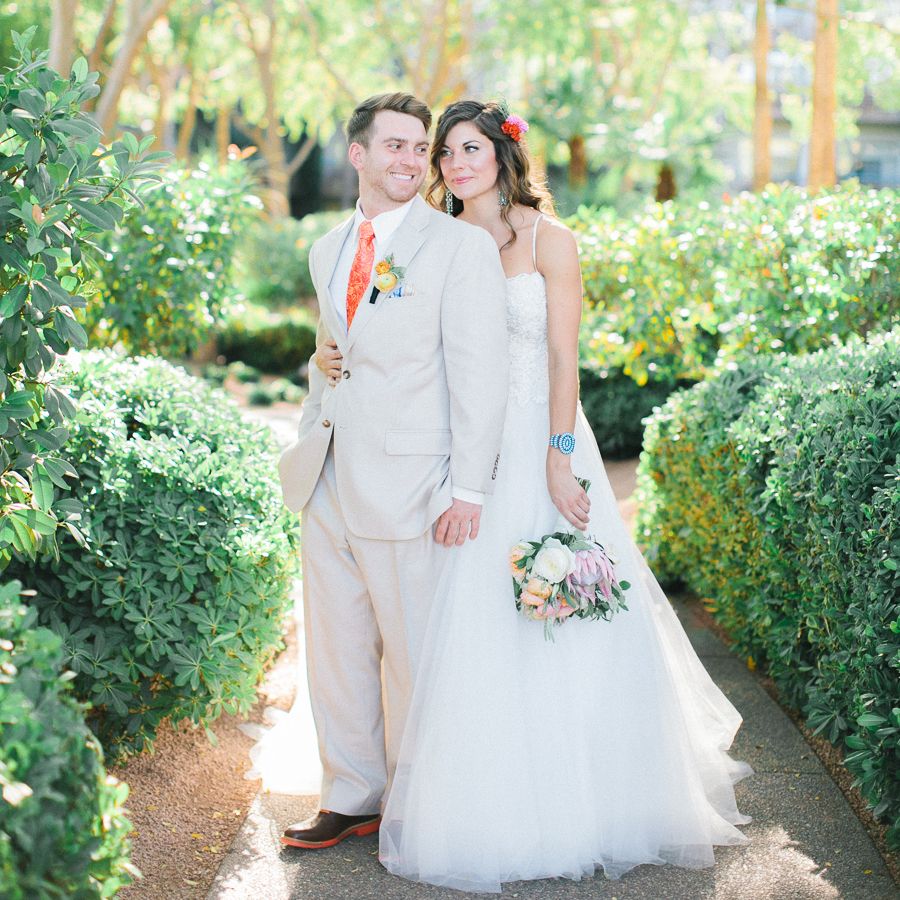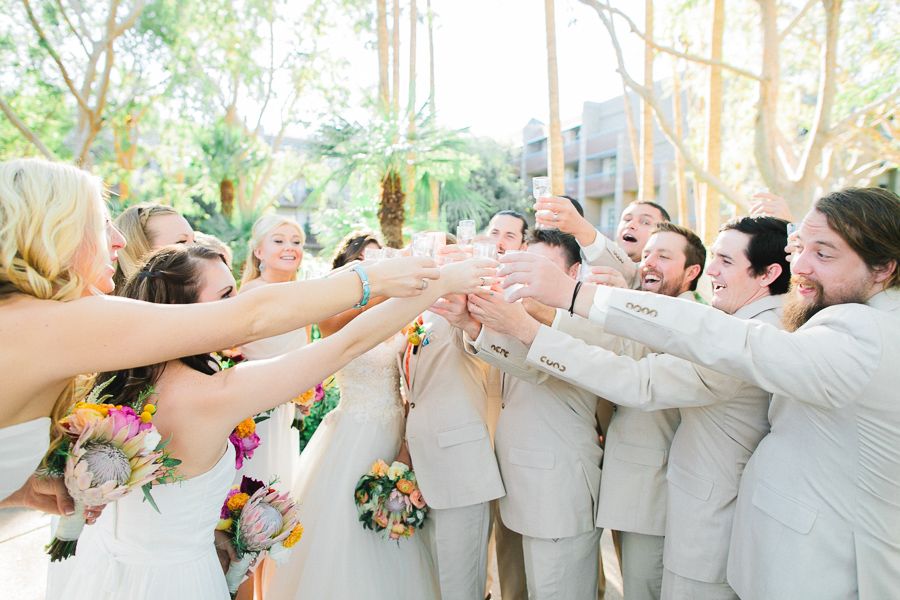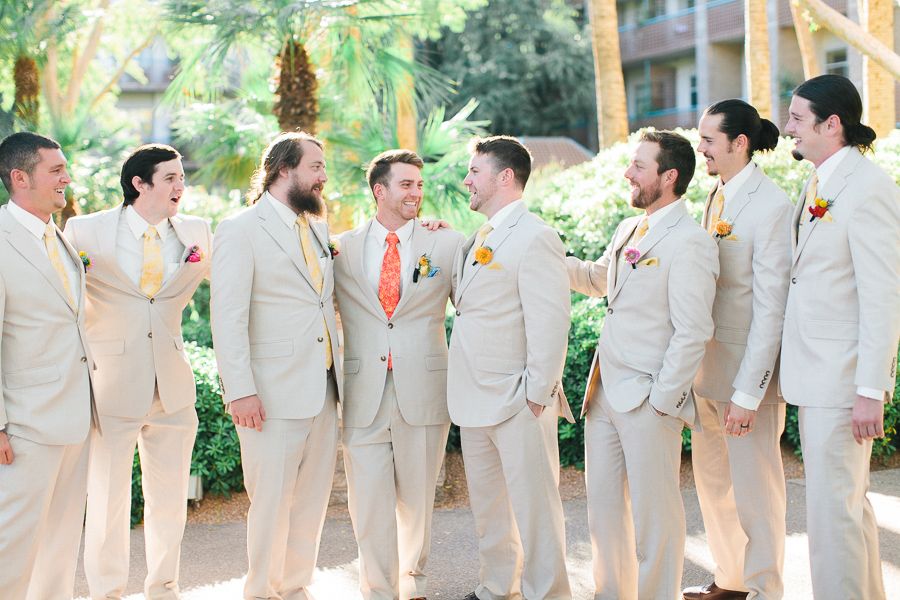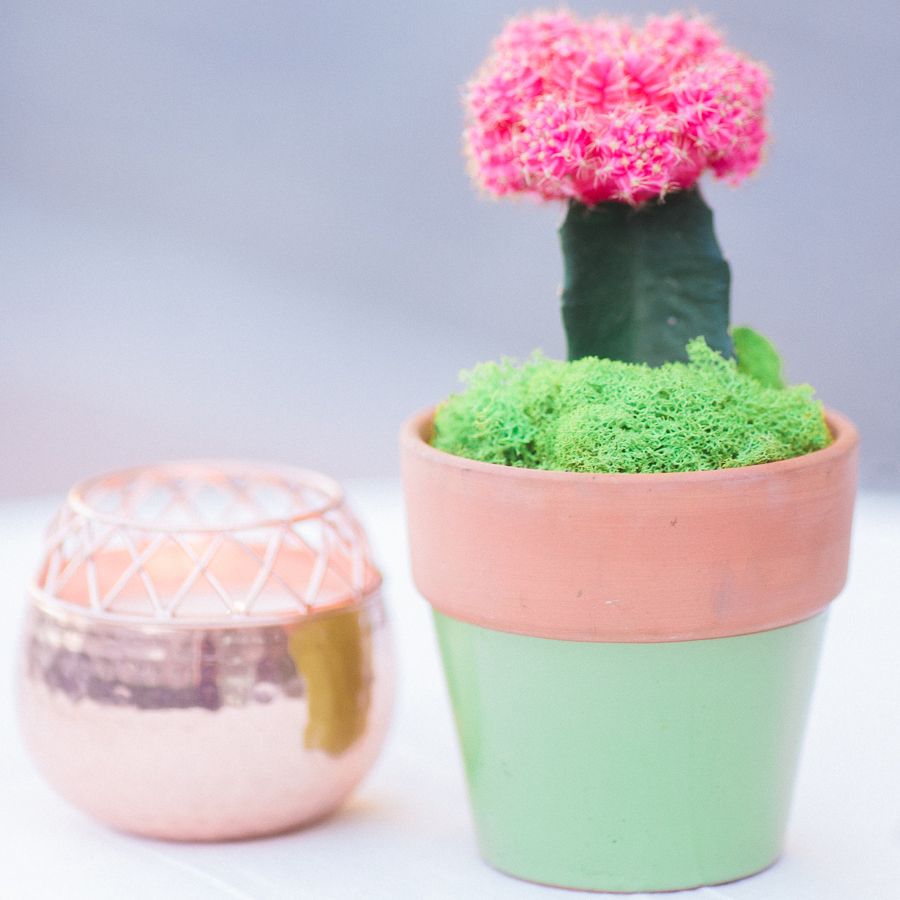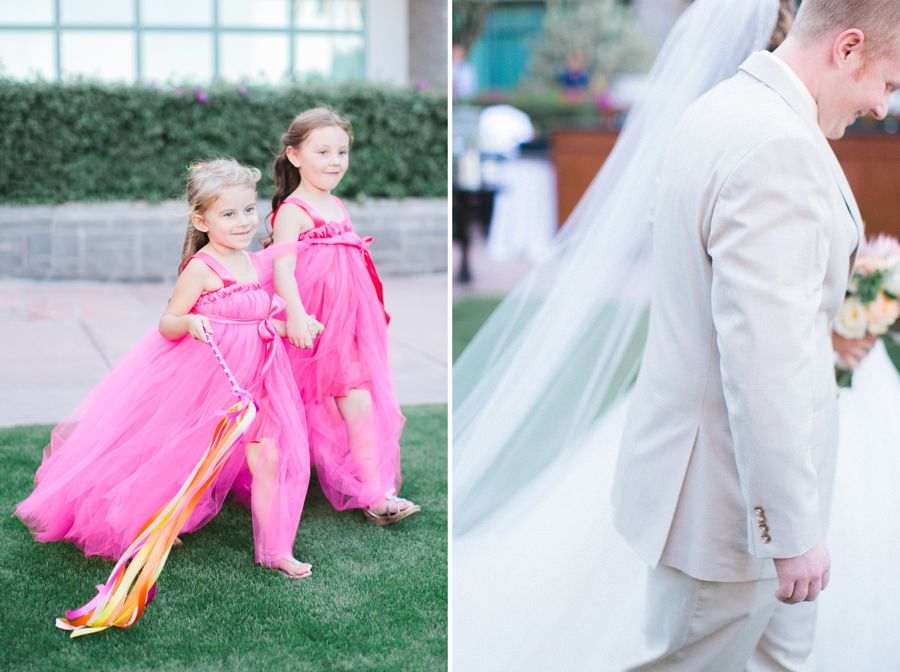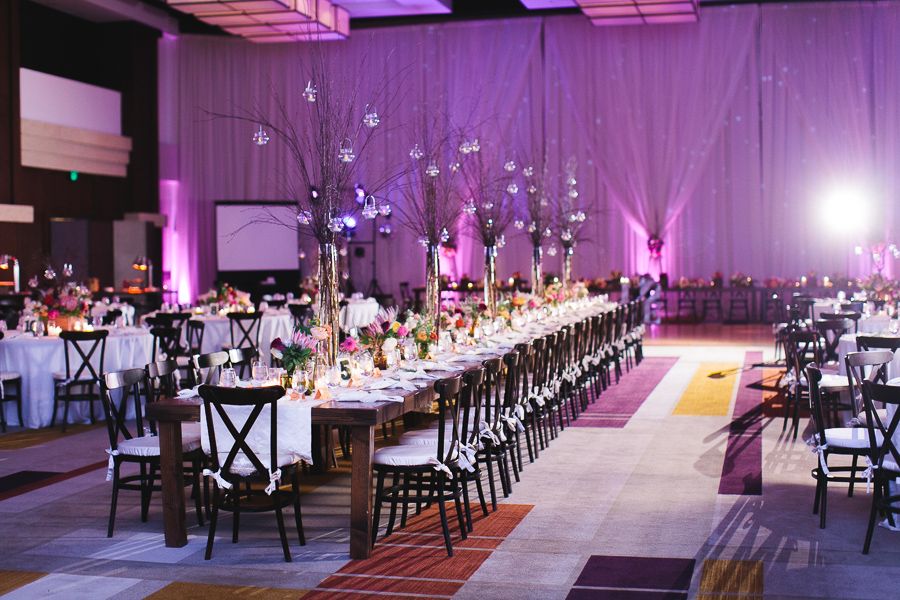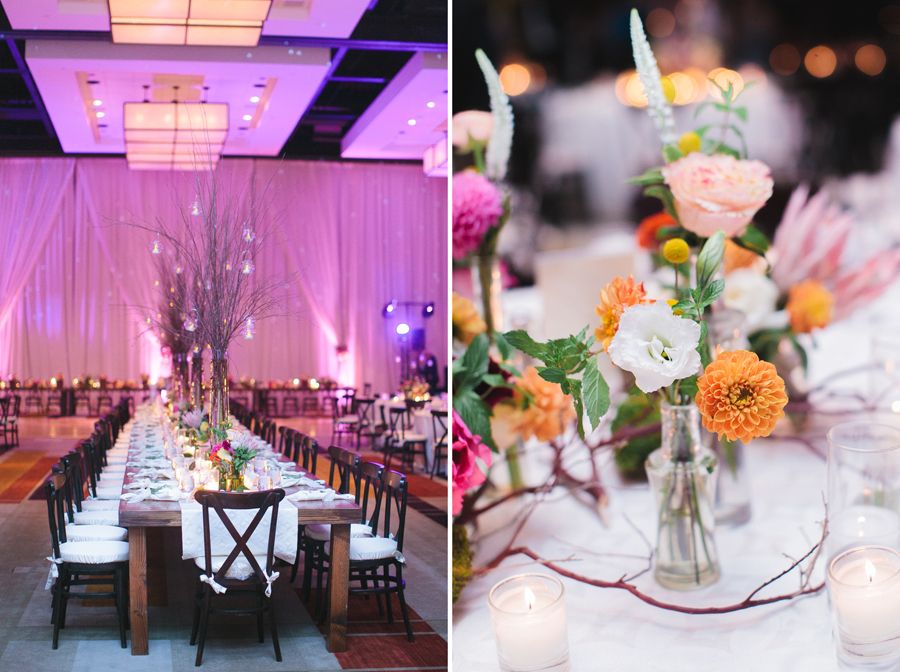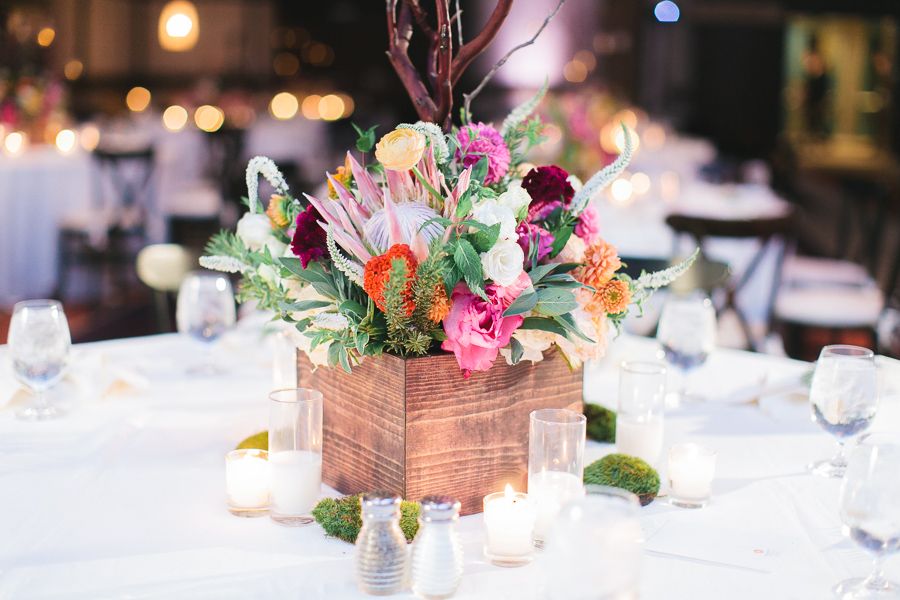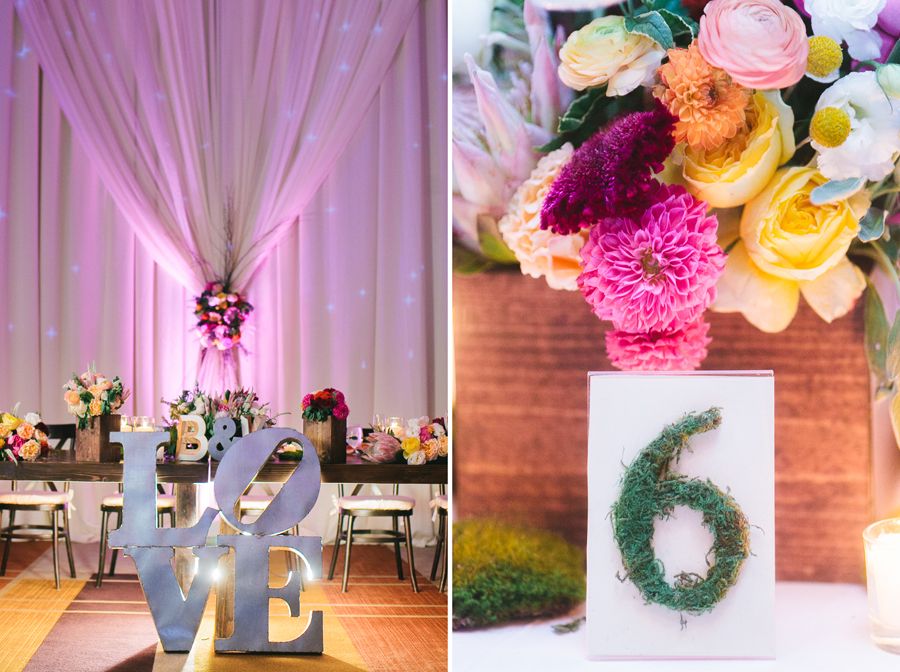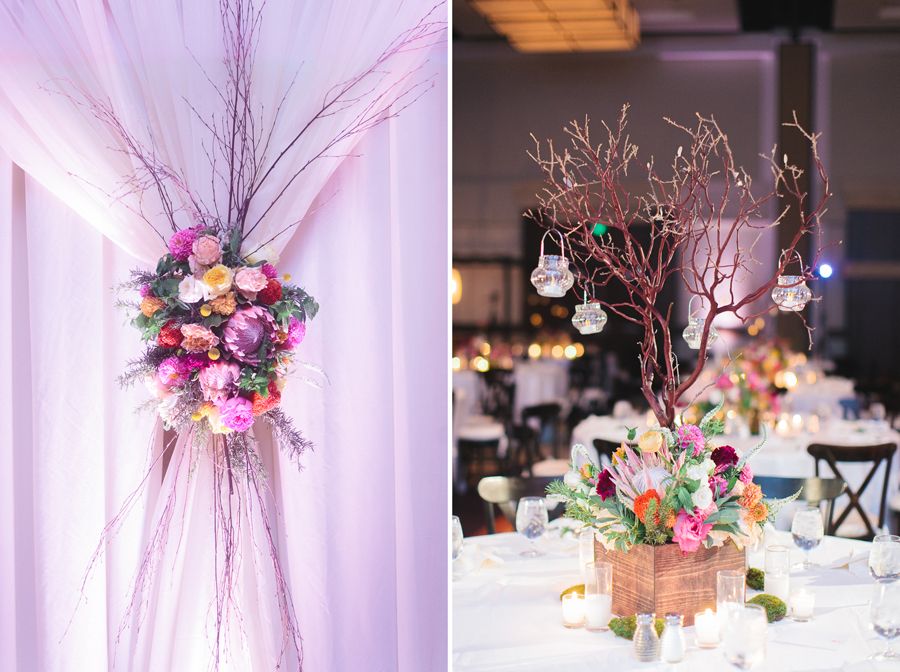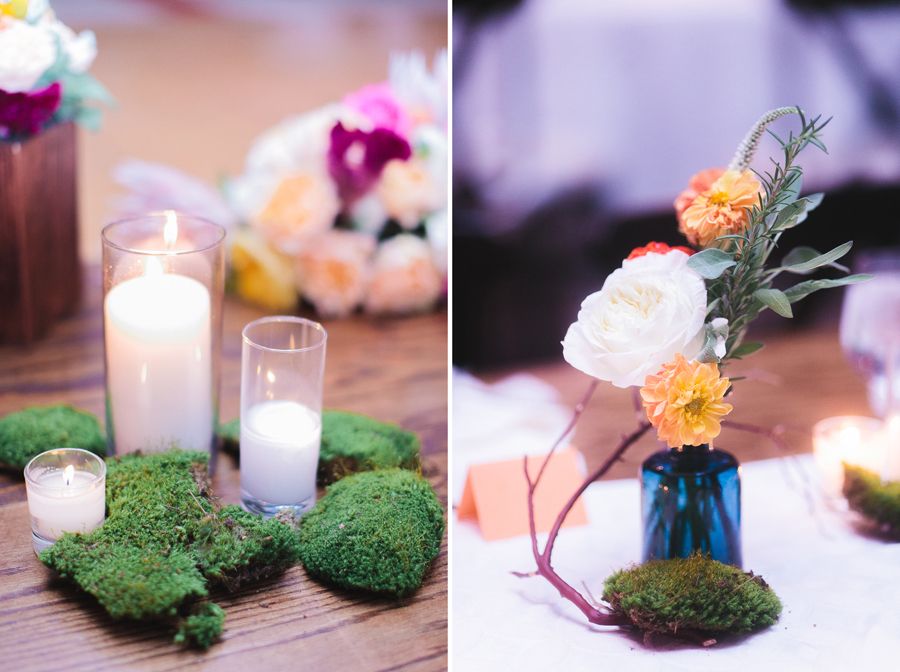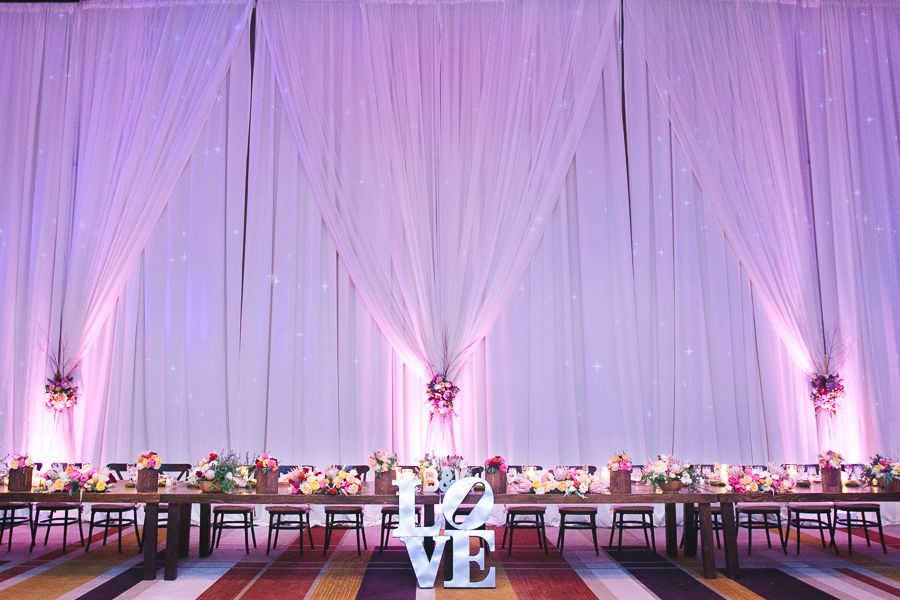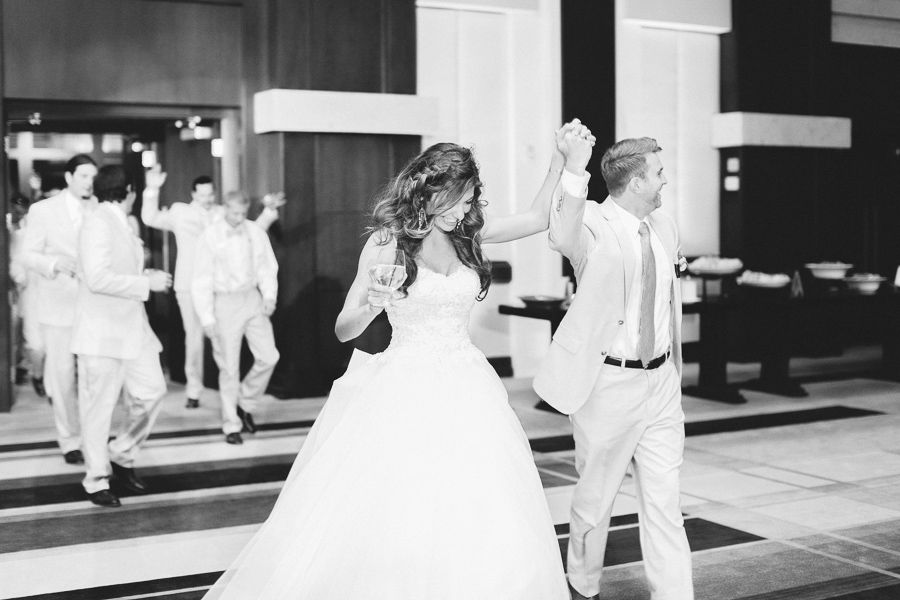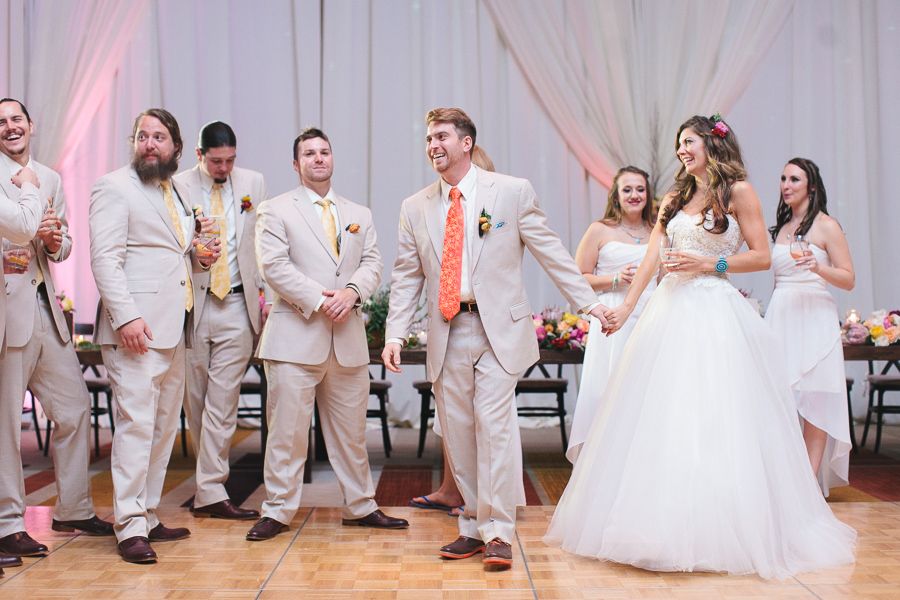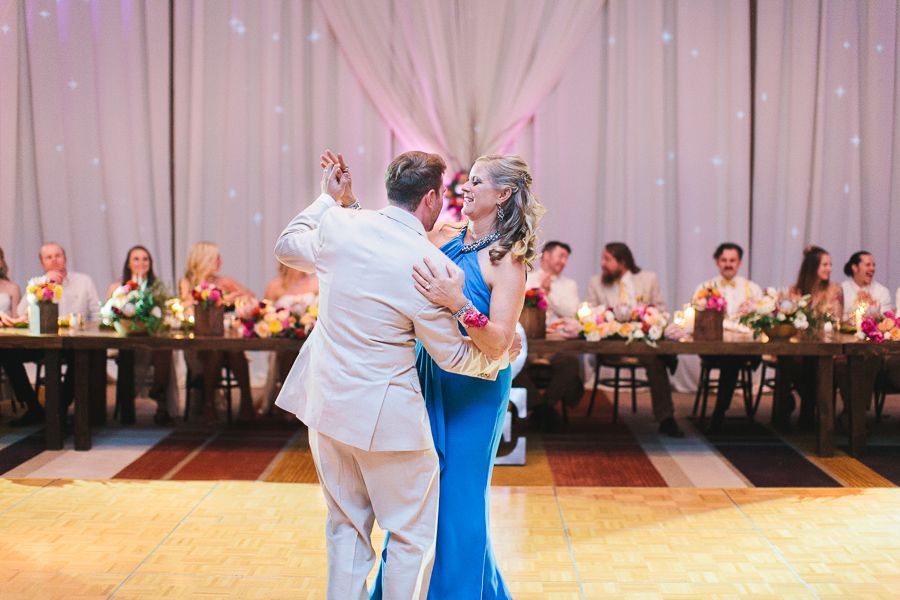 CONGRATULATIONS MR. + MRS. FRIEND! YOU'RE MARRIED! 😉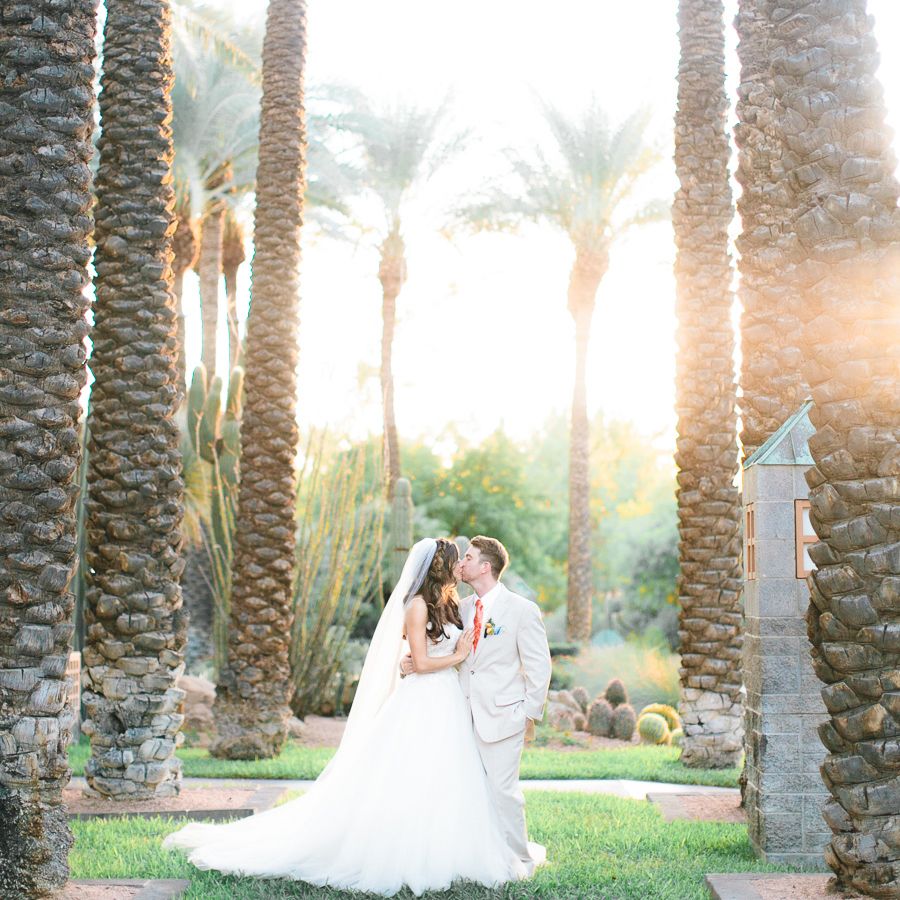 A HUGE thank you to our INCREDIBLE vendor team!
Wedding Planner: Whitney Fancher with Some Like It Classic
Venue: Hyatt Regency Gainey Ranch (Thank you Mallory!)
Florals + Decor: AZ Petal Pusher
Reception Draping: Quest Drape
Officiant: Charlie McCallie
Videography: SKM Entertainment
DJ: SKM Entertainment (Justin, you're the best!)
Hair + Makeup: Hair & Makeup by Sarah
Linens: La Tavola Linens
Rentals: Classic Party Rentals
Photography: Andrew&Jade Photography