Jeff + Xiang are so special to us.
We first met over a Skype call as they live in San Francisco, and I knew I loved them then. The next 6 months included many, many emails, a trip to San Francisco for what is still one our favorite engagement sessions of all time, dinner dates, lunch dates, lots of laughter, and more emails. Did I already say we love them?
When we think of these two, I think they can quickly be described as genuine, kind, thoughtful, and some of the most wonderful people you will ever meet in your life. When we took on their wedding, we were already booked solid for 2014 but we knew we could not pass up an opportunity to document such a special day and work with two kindred, beautiful souls. They were a dream to work with!
The day was perfect start to finish… Jeff and Xiang decided on a destination wedding to Arizona simply because they think the desert is beautiful and they wanted their guests to enjoy warmer winter weather and explore the beauty of the desert. We were especially inspired by this wedding because Xiang kept saying she just wanted "desert shots"… lots of desert and lots of "Arizona". That was easy to find at the GORGEOUS Four Seasons Resort (one of our favorite venues!) Many people who are born here and marry here want anything BUT desert… they are tired of it. It was SO refreshing to really be creatively free to capture the beauty of this desert that we live in… and better yet, to truly ENJOY every moment of it!
Jeff + Xiang, we adore you both. Thank you for trusting us with such a special day… we were so honored to be a part of it! Here are some of our favorites! -A&J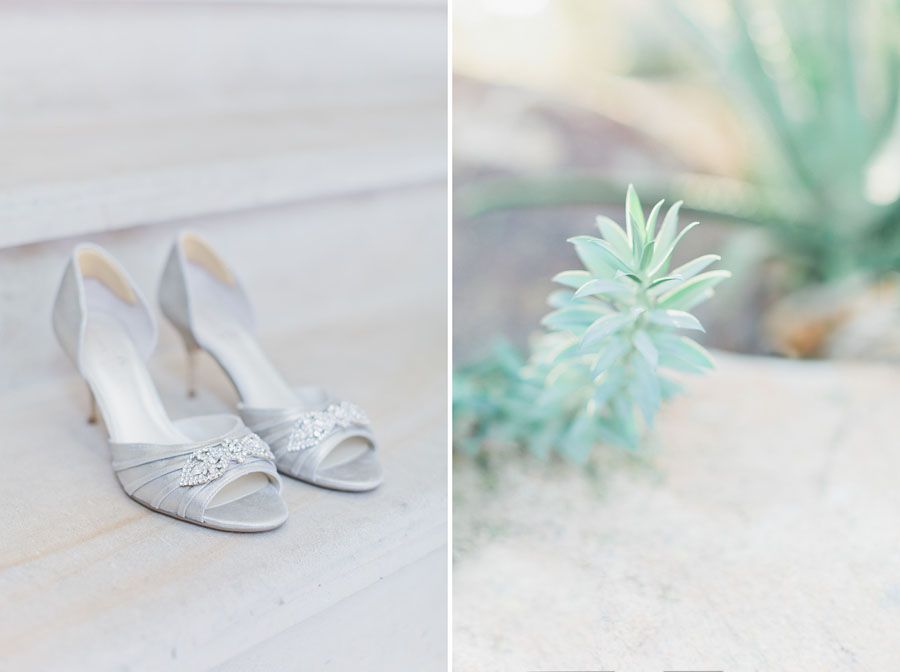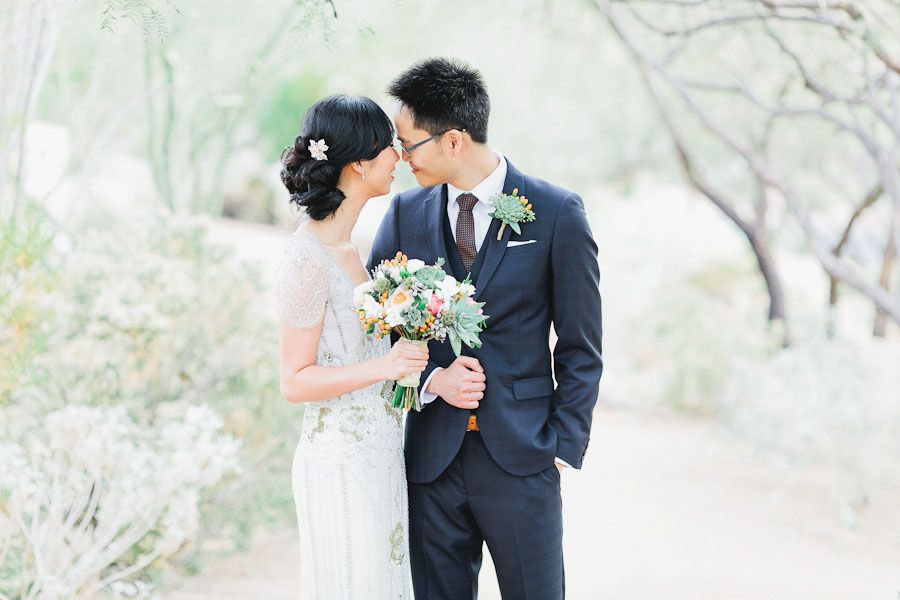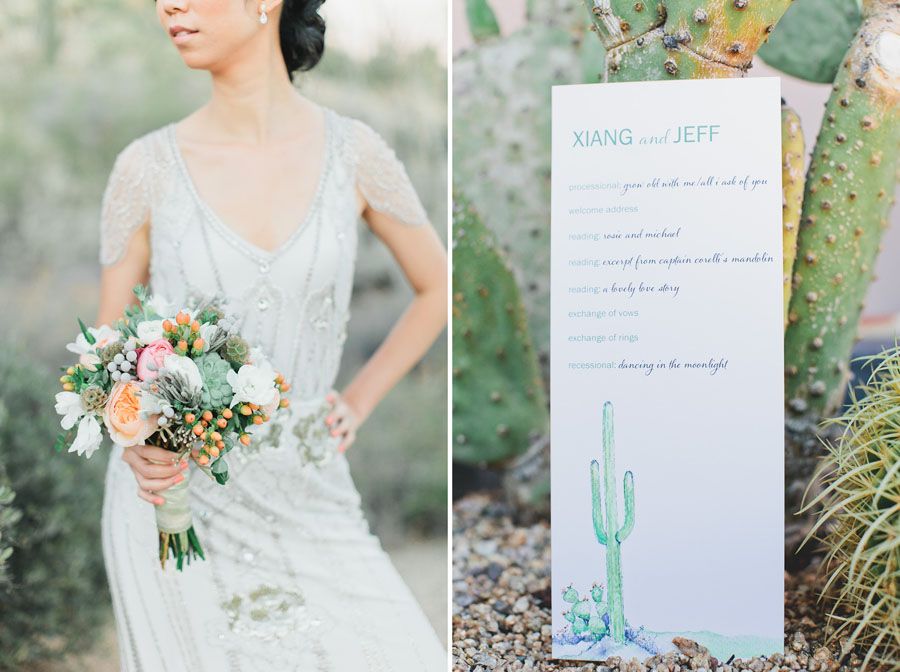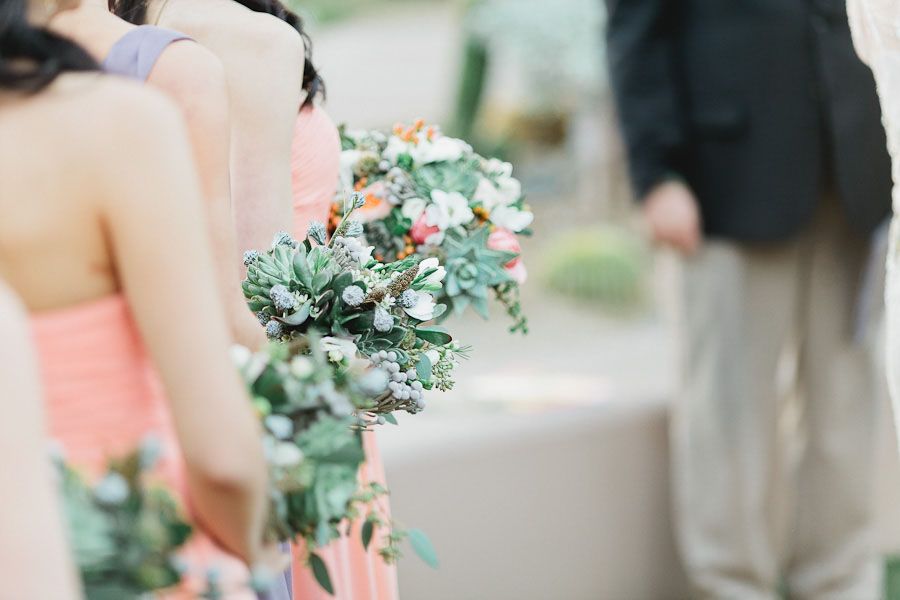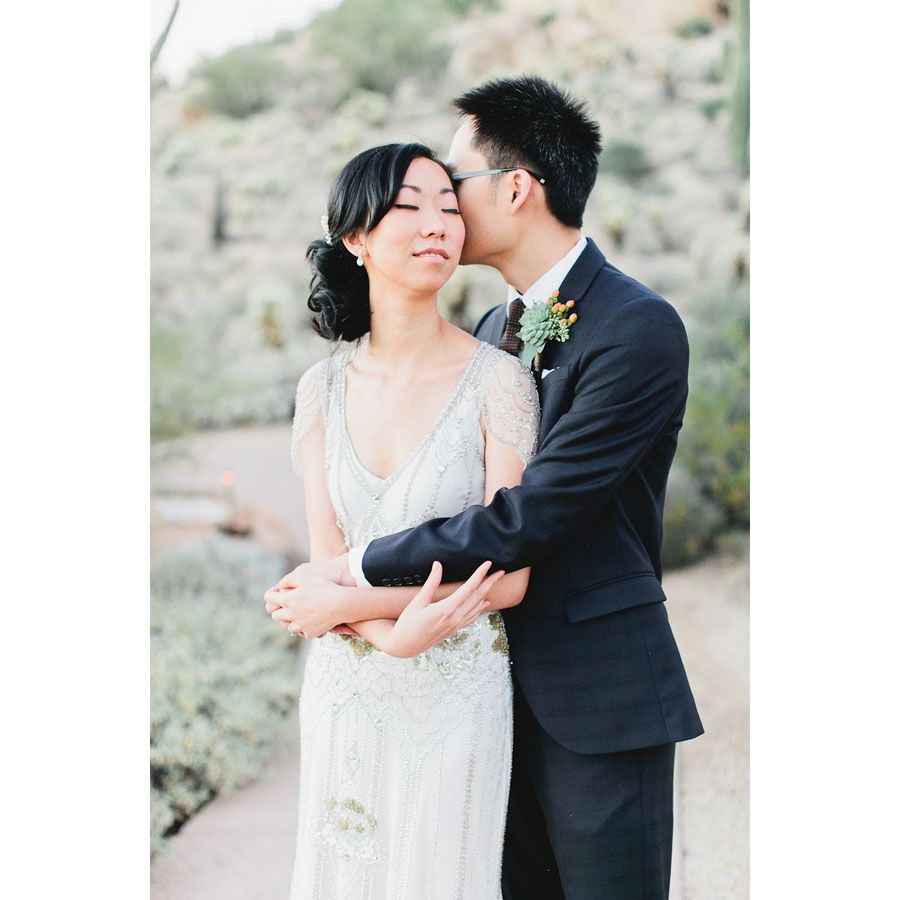 Thank you to all of the amazing wedding professionals who helped to put this beautiful wedding together:
Venue: Four Seasons Resort Scottsdale at Troon North (Thank you Katelyn!)
Officiant: Reverend Rick Bell
Florals: Table Tops, Etc.
Videography: Zomei Film Stories
Makeup: Heather Wilson
Hair: Andy Biggs
Music/Band: Party Crashers
AV: Focal Point LD
Photography: Andrew&Jade